Top Ten Tuesday is a weekly meme hosted by The Broke and Bookish. This week's post is:
Top Ten Best Books Of 2016 (you choose — best books overall of what you read regardless of pub date, of a particular genre, 2016 debuts, 2016 releases, etc).

Well, this is it! 2016 felt like it went on forever. This has been draining year on most of us but if the year showed us anything is that we need to read a lot more. So that is what I did this year and plan to do a lot more of it next year.
I read a total of 42 books this year. Here are the top ten I highly enjoyed this year: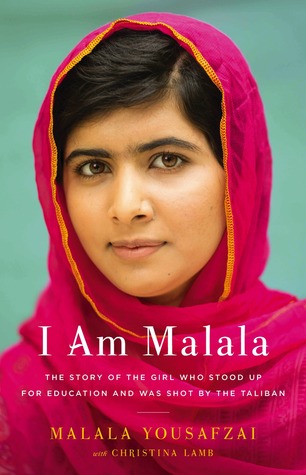 1. I Am Malala: The Story of the Girl Who Stood Up for Education and Was Shot by the Taliban by Malala Yousafzai and Christina Lamb
There are not enough words in the English language to describe how magnificent this biography was. I discovered so much about the Muslim culture and came out with a better understanding of it. Malala is great inspiration for young girls and her empowering words will give strength for many generations to come. I advise everyone to read this, especially if you loss hope on the uncertainty of what is to come in the coming year.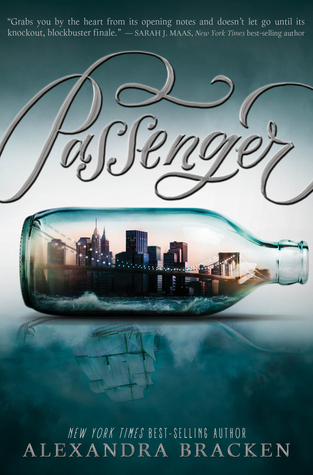 2. Passenger by Alexandra Bracken
This book was a roller coaster ride with unexpected twists every which way you turn. The time travel was just an added bonus. Can't wait for the next installment Wayfarer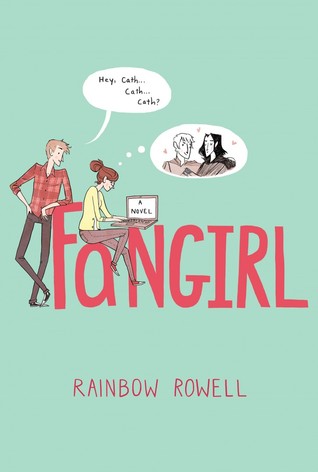 3. Fangirl by Rainbow Rowell
A fun novel not only about fanfiction and writing, but about taking new chances and overcoming your fears. It has all the fun and the silliness you can want in a book.One of the few YA books I highly enjoyed this year.
4. The Hound of the Baskervilles by Arthur Conan Doyle
A great mystery! You can read my full review of it here.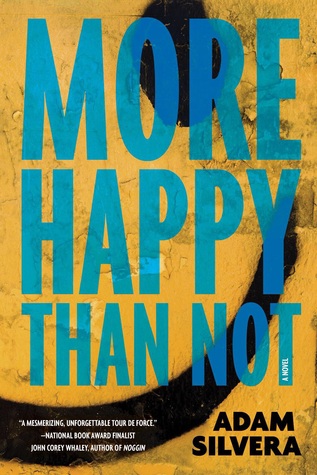 5. More Happy Than Not by Adam Silvera
I was definitely touched and heartbroken after reading this amazing novel.I am in awe in how powerful and moving this novel was. And although it was important, acceptance of being gay, it was more than that. It was acceptance of being yourself. A fact all teenagers fight for in their ever-changing lives. This maybe controversial to some but it is definitely a must read.
6. Murder on the Orient Express by Agatha Christie
I did not see the ending coming! After reading this I want to read every mystery book by her. She really is the Queen of Mystery!
7. A Court of Mist and Fury by Sarah J. Maas
A fun, sexy action-packed fantasy. I thought I would be bored with this series but I have not been disappointed yet. Much better than the first one!
8. Ms. Marvel Series: Vol. 3-5 by G. Willow Wilson
I rarely read comic books. But this is the one series that I automatically pick up when a new one arrives. Although she maybe a superhero with powers, Kamala Khan is the epitome of the everyday girl. She is a shining example of how awesome diverse characters can be in comic books.
9. The Grownup by Gillian Flynn
A creepy, chilling story that makes you take second look at the people around you. You can read my full review of this short story here.
10. The Mysteries of Udolpho by Ann Radcliffe
Long, but beautifully written. The Mysteries of Udolpho is not your ordinary gothic novel. This gets you involved you into the plot (gradually) and also requires you to think. If you want to read this, set aside a couple of months to get through it.
Honorable Mentions:(Good, but just din't quite make the cut)
All The Bright Places by Jennifer Niven
The Wrath & the Dawn by Renee Ahdieh
The Rose & the Dagger by Renee Ahdieh
Quiet Power: The Secret Strengths of Introverts by Susan Cain
The Murder at the Vicarage by Agatha Christie
What are the best you books read this year?