March is Women's History Month and though most of us are stuck at home, that shouldn't stop us from celebrating the strength and endurance that women bring to society. And reading great books is a great way to do that! So here are some YA book selections about fierce female characters by strong female (with some male) authors.
Retreating to a rural house in the country to escape the challenges of city life, Frankie takes this time to explore the chain of events that challenged her mental health and her art education.
Eden Mckinley can't count on a lot in this world…except for her straight-A best friend, Bonnie. She can always rely on her. So it comes as a shock when she runs away with their Music teacher, Mr. Cohn, Eden starts to question everything she believes in, including her friendship with Bonnie and herself.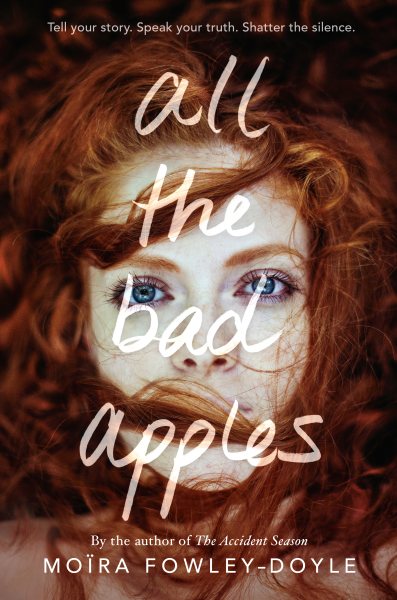 Deena's world is turned when she starts receiving letters from her sister, Mandy, a sister that everyone believes to be dead. In the letters, Mandy claims that there family's blighted history is cursed, which leads Deena and her friends through a cross-country hunt to find her sister and discover the real truth of her family's legacy, a truth that could heal her family or tear them apart. Perfect for fans of magical realism.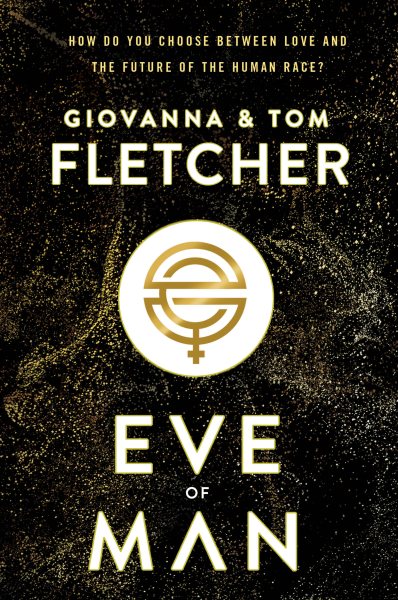 Eve of Man by Giovanna and Tom Fletcher
Eve is the first and only girl born in fifty years. She is kept sheltered and protected from the ruined world until she is ready to renew the human race. However, when the time comes to meet a "potential" suitor, she starts to see the cracks in the fake facade in the world that was created for her. She begins to question all the things that she was told throughout her life. Then it becomes a battle for not only finding the truth but also fighting for her freedom.
Biz sees her father every day, though he passed away when she was seven. But when he "disappears" from her life, Biz falls in a pool of deep grief and depression and she must find a way to pull herself out from her pain.

While searching for her missing sister, Lil almost ran over a young girl, named Seven, and quickly discovers that this young girl may have a deeper connection with the disappearance of her sister.

Seventeen-year-old Ella has two sides: the good side…and the bad side, named Bella. She has always had dark thoughts and has a hard time hiding this side from her family and friends. However, when her parents suddenly pull her out of school and whisk her to Rio de Janeiro, Ella makes a shocking discovery that makes her dual personality the least of her worries.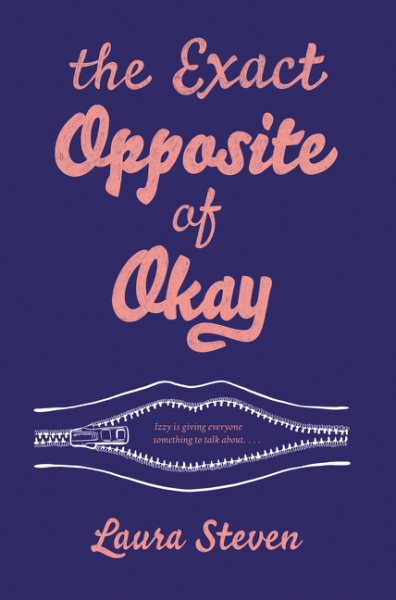 Izzy O'Neil.. aspiring comic…orphan..slut. That is what a malicious website around the school claims. Izzy does what she does best: laughs it off. But when explicit pictures of her and the politician's start to appear on the website, Izzy is having a very hard time keeping her head up and rising above it all. Perfect for fans of Louise O'Neill.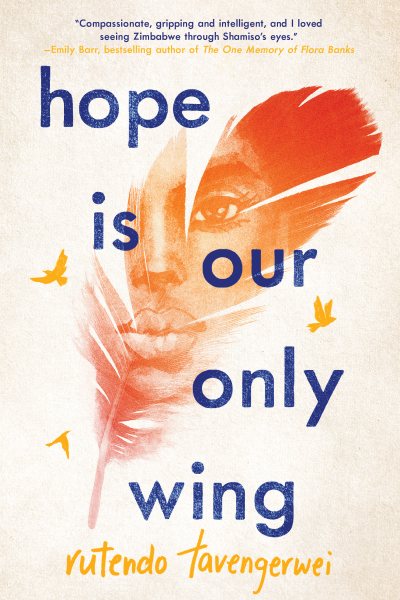 When her journalist father dies a mysterious death, Shamiso must leave England to go to a boarding school in Zimbabwe. While trying to figure out the truth about her father, she meets Tanyaradzwa, a young girl who is fighting a tragic battle of her own. Both these teenage try to overcome the odds that are stacked against them and form an unlikely friendship.
At Swaziland's Keziah Christian Academy, the skin color of one's father and their financial status determines one's station in the social hierarchy of the school. And the once popular Adele feels like this is going to be hard school year, especially since she will be rooming with Lottie's, the school's most unpopular girl and notorious troublemaker. But first impressions and stereotypes are broken down pretty quickly, particularly when Adele and Lottie bond over the classic book, Jane Eyre. Perfect for fans of Laura Amy Schlitz and Nnedi Okorafor.

Queenie by Candice Carty-Williams
Bridget Jones's Diary meets Americanah in this disarmingly honest, boldly political, and truly inclusive novel that will speak to anyone who has gone looking for love and found something very different in its place. (Credit: Orion Publishing)
From the author of Me Before You, set in Depression-era America, a breathtaking story of five extraordinary women and their remarkable journey through the mountains of Kentucky and beyond. (Credit: Pamela Dorman Books)
A haunted, surreal debut novel about an otherworldly young woman, her father, and her lover that culminates in a shocking moment of betrayal – one that upends our understanding of power, predation, and agency. (Credit: Scibner)