Summer is winding down. What is the logical thing to do? Go on vacation! That is what I'll be doing. So, since I am going on vacation (back to England again!!) in two weeks, I thought I would share the ways of how a book lover, like myself, prepares to go on vacation…
Books, Books Books
I don't think that this statement could be any clearer. When I go away, I always try to get some reading done during any vacation. You are taking a break from your hectic lifestyle, so now it is the perfect time to enjoy this enjoyable pastime. I suggest at least one (or if you are a voracious reader, two) thick book, a couple of quick reads (Agatha Christie is a good suggestion) and novellas (Penguin Little Black Classics are perfect for long journeys).
Writing Tools
With any new place, comes new adventures. And you want to make sure that you remember them all. A journal and your favorite pens are just what you need. Your thoughts can't be expressed through pictures. Can there be a better way than to write the old-fashioned way? The inner author might even burst out and you'll get a book idea through your travels.
Tote Bags Are Your Friend
All those tote bags you either received as a gift, got for free, or it was too cute to just by-pass so of course you bought it, come to your rescue when you are traveling. Instead of constantly reaching the overhead compartment, put the necessities in a tote bag. That way you can easily put the bag in front of your seat, giving you easier access. When you get off the place, just put all your stuff back into your bigger bag and fold your tote bag in their as well.
Ebooks, Ebooks, Ebooks
Talk about ebooks all you want, they do have their uses, especially if you are trying to lighten your luggage load. There easy and can be taken anywhere. Don't want to spend a lot of money on ebooks? Why not visit your local library and see if you can check out an e-book by just using your library card! See if your library uses these great two services:
Oh All the Literary Places You'll Go!
As an avid reader, you are bound to gear toward the places that has some literary significance, however, I know that depends on the place you are visiting. So if you are visiting a country or a city that has packed with literary recognition, I suggest making a list of all the places you would like to make a pit stop. It can range from a cultural institution to even a popular bookstore. You learn more about yourself as a reader when you do.
Fellow Book Companion
It is always fun to travel to book-related places with a fellow book lover! You get to experience all these lovely places with someone who will appreciate it as much as you will. I have the fortunate opportunity to go with my mother, another book lover, on this recent journey so that will be exciting. Don't have a companion? You know what they say…books are your friends.
Find Those Quiet Places!
If you are anything like me, you will feel exhausted, both physically and mentally, after all the sightseeing you have done. You might need a place to recharge. Take a chance and enjoy the silence in a park. I always make a note of parks and quiet places when I go on a trip. It gives me time to truly relax and de-stress from life.
Make a List of Local Bookstores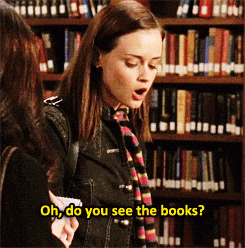 There are exciting and unique bookstores out there…why not make you suitcase even heavier and check them out!
Turn Off Notifications
Don't abandon your phone altogether (you still need it for emergencies) but turn off annoying notifications, i.e. emails from work. I did it last year on my vacation and it was so freeing and relaxing. You probably won't have your data on, especially if you are travelling internationally, but you don't want to be overloaded from notifications when you connect to wi-fi.
Bring Your Enthusiasm
No vacation is complete without relaxation. Things may not go as entirely as planned so take enjoyment in the spontaneity that may occur. This is your time…make the most of it!