Top Ten Tuesdays, by The Broke and the Bookish, is on hiatus until August but that doesn't mean the lists have to stop!
2017 marks a bicentenary year for Jane Austen and what better way to celebrate her life than to read her great works! But with six terrific novels and a few great minor works  new Austen readers may have trouble wondering which novel to read first. Don't worry. I am here to make sure that you have the correct head start. To begin your Austen adventure start with:
It's cliché to start with this novel but not only is it Austen's best work, it truly shows Austen at her best. Her wit and humor are really the highlight of the story.  And you get to meet one of Austen's famous heroine: Elizabeth Bennet!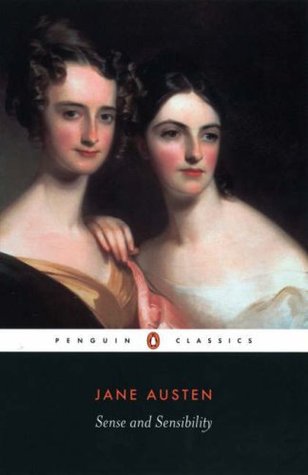 We continue with the close sister relationship in this next novel. Sense and Sensibility is a great follow act after trying Pride and Prejudice. Austen shows that it is okay to have an equality of both sense and emotion.
"I am going to take a heroine whom no one but myself will much like" This quote by Austen rings true, especially when you meet Emma Woodhouse. Emma is not one of your conventional Austen heroines, but don't let that stop you! Emma maybe annoying but reading this, you will understand why I call her "a misunderstood heroine".
As her last published work, this is where Austen's maturity is highlighted in this book. She was able to write in a compelling story and memorable characters that made me had a higher appreciation for it after reading it a second time.
It's social satire and controversial themes are not the only reasons you will fall in love with this book. She may be quiet but lovable and morally justified Fanny Price is unique in her own right and you never know…she may become your favorite heroine.
Northanger Abbey was the first novel to be completed but was not published until after her death, along with Persuasion. This is seen more as comical story and a parody of sorts on Austen's take on Gothic literature.
You don't like Emma Woodhouse? Then you never met the manipulative Lady Susan. Her qualities and her actions may be reprehensible but that doesn't stop Lady Susan from being a story that features a character unlike what Austen usually writes.
It's great to see Austen's writings when she was a little girl a fascinating to see how talented she was when she was a child. This is her funniest one…who didn't as a child wanted to rewrite history?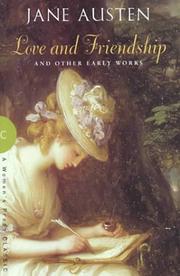 Love and Friendship
(Not to be confused with the film. That one is based on of Lady Susan)
When she was young, Austen wrote stories to entertain her family and this story, written in epistolary format, is no exception. You'll be wondering why you don't have the same humor as Austen did.
Don't be sad because these are incomplete and you were just starting to not get enough of Austen's writing. Just think of how much fun you will have when you start reading them all over again!