Top Ten Tuesday is a weekly meme hosted by The Broke and Bookish. This week's post is:
Top Ten Of The Most Unique Books I've Read (topic originally done 4/14) Some variations: top ten unique sounding books on my TBR, top ten most unique books I've read in X genre, etc
All books are unique but there are a couple that stand out from the rest. Whether it is a cookbook or a guidebook, these ten unique books are a definite must to add to your TBR list.
For the book lover and bibliophile:
Classic Penguin: Cover to Cover by Paul Buckley and Audrey Niffenegger
If you would like to read my review of this book, you can find it here.
For the cook who wants the taste of different cultures
The London Cookbook: Recipes from the Restaurants, Cafes, and Hole-in-the-Wall Gems of a Modern City by Aleksandra Crapanzano
I tried two of these recipes and there were great! Highly recommend for the cooks out there.
For the chef and lover of Jane Austen
Dinner with Mr. Darcy: Recipes inspired by the novels of Jane Austen by Pen Vogler
Any book in the Penguin Little Black Classics collection
I love this collection! Great stories from classic authors that you can finish on your entire commute!
Helpful advice from a popular author
The Jane Austen Guide to Happily Ever After by Elizabeth Kantor
For the lover of random facts and making lists
Listomania by The Listomaniacs
For the brain teasers
399 Games, Puzzles & Trivia Challenges Specially Designed to Keep Your Brain Young by Nancy Linde
For the lover of Jane Austen
Jane Austen Cover to Cover: 200 Years of Classic Book Covers by Margaret C. Sullivan
For a dose of girl power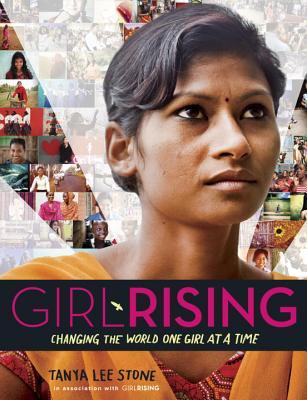 Girl Rising: Changing the World One Girl at a Time by Tanya Lee Stone
If you want to read my review of this book, you can find it here.
And for the tea lovers…
Tea with Jane Austen by Kim Wilson
What unique books have you read lately?