As book lovers we pride ourselves in all the organizations and events that help support our favorite pastime. However, there are people who still don't think that these proposed budget cuts will not affect them. These organizations support amazing programs and provide great resources that most people don't have the opportunity to experience. Still not convinced? Courtesy of BookRiot, take a look at all the great book-related programs we  risk losing if organizations like the NEA and the NEH disappear.
National Book Festival – An public annual literary event, sponsored by the NEA and IMLS (Institute of Museums and Library Services), that brings book-lovers and authors together for different activities ranging from author talks to book signings.
NEA Big Read – A national program that provides grants that fund community-based organizations which encourages reading and participation in diverse populations. Books like Station Eleven by Emily St. John Mandel and In the Time of the Butterflies by Julia Alvarez are examples of great works that were chosen for the program.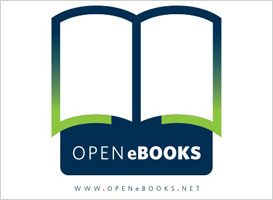 Open eBooks App – An app that provides thousands of popular and award-winning titles for low income children.
Creative Writing Fellowships – Provides grants and support to enable recipients to set aside time for to write, research, travel, and general career advancement.
The Humanities Open Book Program -Makes humanities books available to the public.
Fellowships in Translation – Gives funding support for projects that translates specific works of prose, poetry, or drama from other languages into English.
Chronicling America – A accessible website with  resources about historic newspapers and digitized newspaper pages from 1789-1924.
Poetry Out Loud– A program that encourages students to learn about great poetry through memorization and recitation. It also helps students master public speaking skills, build self-confidence, and learn about literary history and contemporary life.
National Student Poets Program, supported by the IMLS, links the student poets with audiences and resources in their neighborhoods, and the Alliance's long-standing work with educators and creative teens through the prestigious Scholastic Art & Writing Awards.
Shakespeare in American Communities – A national theater program of the National Endowment for the Arts in cooperation with Arts Midwest, supports high-quality, professional productions of Shakespeare's plays for middle- and high-school students in undeserved schools.
Creative Forces: NEA Military Healing Arts Network – A program places creative arts therapies at the core of patient-centered care at twelve clinical sites and increases access to therapeutic arts activities in local communities for military members, veterans, and their families.
Blue Star Museums – A collaboration between the NEA, Blue Star Families, the Department of Defense, and museums across America. Blue Star Museums offer free admission to the nation's active-duty military personnel and their families, including National Guard and Reserve, from Memorial Day through Labor Day.
Museums for All Initiative – An initiative to offer a signature access program that encourages families of all backgrounds to visit museums regularly and build lifelong museum habits
Humanities Initiatives at Community Colleges – A grant program that funds curricular and faculty development projects that help strengthen humanities programs or incorporate humanistic approaches in fields outside the humanities.
Regional Book Festivals across the country