Today is the start of Tenn Tech Week, an ALA (American Libraries Association) event that encourage teens to make use of the libraries' digital resources that will help them make a positive change not only in their community but in their life as well.
Maybe you are thinking that teens today are hooked enough on technology and need to take a breakaway from it and wholeheartedly agree. But since it's difficult to break them away, why not take the time to introduce them to ideas and projects that will broaden their horizons and introduce them to new ways that will help them explore all aspects of technology!
So if you are a parent, a librarian, or just a reader who would like to enhance their knowledge of coding or other technology projects, check out these great book recommendations!
Adventures in Coding by Eva Holland and Chris Minnick
This is a great guide book for those who have experience in coding or those who are just starting out! Adventures in Coding provides various "building"projects that will help young people master the basics of computer programming. The book also provides links to video tutorials that provides extra help if needed. This will encourage your teen to become the creator of next big app!
So, You Want to Be a Coder?: The Ultimate Guide to a Career in Programming, Video Game Creation, Robotics, and More! by Jane (J.M.) Bedell
Want to be a coder? Great! This book will give kids and teens all the helpful tips and interviews from industry professionals on what it is like to work in the computer programming industry. Also, read stories about kids who are working with code so this might inspire your teens to do some coding themselves!
The LEGO Mindstorms EV3 Idea Book : 181 Simple Machines and Clever Contraptions by Yoshihito Isogawa.
Perfect for those who love playing with LEGO! Explore the creative mechanisms that can built with the LEGO MINDSTORMS EV3 set. A step-by-step guide that provides the require parts and colorful photographs of the creations, with the use of very little text!
Build Your Own Website : A Comic Guide to HTML, CSS, and WordPress  by Nate Cooper with art by Kim Gee.
Discover how to create your own website…through a comic book! For those who love to read graphic novels, this guide will give you helpful tips using the popular computer programs, HTML and CSS, with also help on how to start your website on WordPress. Read an illustrated adventure and a how-to book, all at the same time!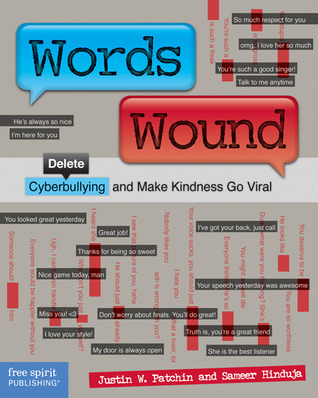 Words Wound: Delete Cyberbullying and Make Kindness Go Viral by Justin W. Patchin and Sameer Hinduja
Technology and social networks can be great but they can also be dangerous and deadly. So it is important that teens have a discussion about cyberbullying and unethical behavior online. That is where this book comes in. Words Wound provides strategies, written by experts, that helps deal with online teenage bullying. Teenagers can also find helpful ways in making their communities and schools a safer, kinder atmosphere.