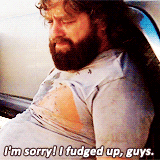 I'm back!
Most of you thought I forgotten about this blog but I want to thank all of you who decided to stick around and see if I would ever update my blog. Once again, life got in the way. My new job as a librarian has unfortunately taken over every aspect of my life. I had little or no free time for myself, or if I do have free time, I spent most of it sleeping since I am so tired to do anything else.
I was really close to abandoning this blog altogether until I had epiphany. When I decided to become a librarian, I primarily did it for my passion of books. And to spread my love for books to the public is just the best feeling you can possibly have. But lately I have felt that I have to put aside my own feelings, beliefs, and passions for what is good and beneficial for a larger organization. Unfortunately, my job does not deal with books anymore. Some of you might say (mostly librarians) that our professions are continually changing and we have to "roll with the punches". But having little to do with books everyday, it kind of hurts your pride a little.
But after recent trip through England (a trip that was AMAZING!) and recent event that happened at work, I had an epiphany. Reading is important. Writing is important. Without them I would not be the person I am today. And I don't feel I should compromise something I truly have a passion for to something that will get more attention for the library. I tired of being stressed over things that I don't have a real passion for it.
So that is why I decided to return back to this blog. If I can't have do what I truly love at work, at least I can talk about it here. I going to try more to keep this blog up to date, so please bear with me. I started this blog because I felt that there was void in my life. Now I am returning to it, just to get that spark back into my life.