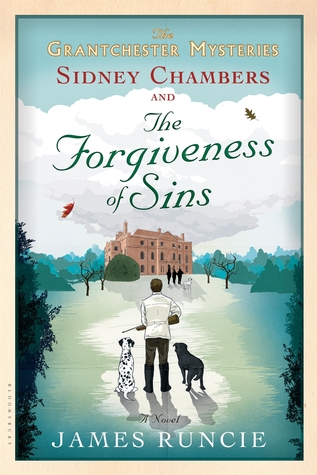 Format: Paperback
Pages: 416 pages
Published: May 19, 2015
Publisher: Bloomsbury USA
Genre: Mystery & Thriller
Synopsis:
The loveable full-time priest and part-time detective, Canon Sidney Chambers, continues his sleuthing adventures in 1960's Cambridge. On a snowy Thursday morning in Lent 1964, a stranger seeks sanctuary in Grantchester's church, convinced he has murdered his wife. Sidney and his wife Hildegard go for a shooting weekend in the country and find their hostess has a sinister burn on her neck. Sidney's friend Amanda receives poison pen letters when at last she appears to be approaching matrimony. A firm of removal men 'accidentally' drop a Steinway piano on a musician's head outside a Cambridge college. During a cricket match, a group of schoolboys blow up their school Science Block. On a family holiday in Florence, Sidney is accused of the theft of a priceless painting.

Meanwhile, on the home front, Sidney's new curate Malcolm seems set to become rather irritatingly popular with the parish; his baby girl Anna learns to walk and talk; Hildegard longs to get an au pair and Sidney is offered a promotion.

Entertaining, suspenseful, thoughtful, moving and deeply humane, these six new stories are bound to delight the clerical detective's many fans."
This will be pretty short because there is not much to say about this since I already done a review of the other books in the series. But this one did not disappoint.
If you are tired of mystery books that depicts blood and gore and you just want a simple "cozy mystery" that can action-packed and interesting just like the other mysteries, then you can't go wrong with this latest addition to The Grantchester Mysteries. I really enjoyed this one. Although the first two stories weren't really that much of a mystery, the other stories did not disappoint. It's fun to see Sidney try to juggle his father duties, his husband duties, his pastoral duties, and his amateur detective duties, even though tries to stay away from them with failed results. Mixture of morality, humor and a good old-fashioned detective story, you are in for a good with this latest installment in The Grantchester Mysteries.
Overall Rating: 4 out of 5 stars.
Get it at:  Amazon | Barnes & Noble | Book Depository | Your local library